Reiss Motivation Profile® Master's Certification Training Program
Using the Reiss Motivation Profile® With Individuals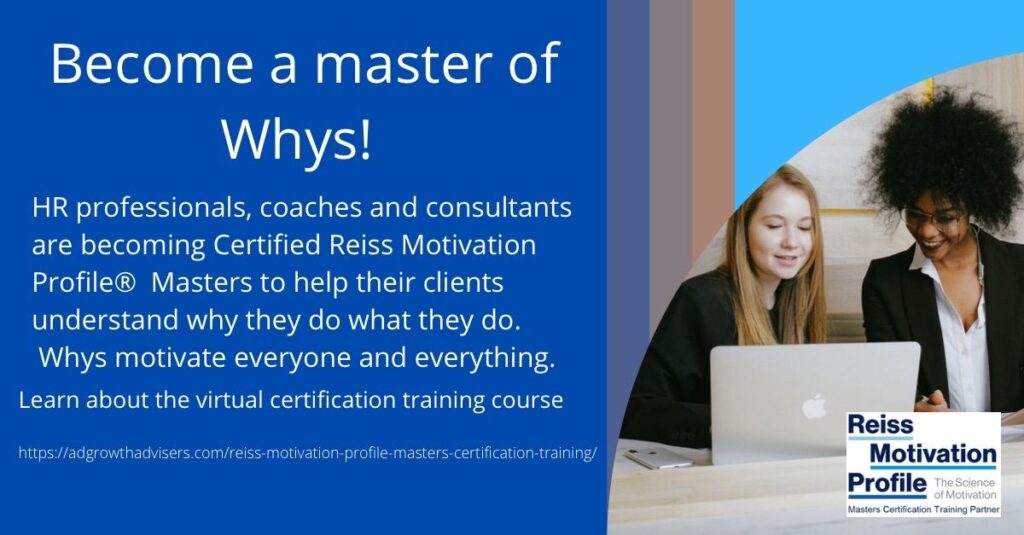 Do you want to add a highly profitable and potent psychological assessment tool to your professional practice? Become certified to use the Reiss Motivation Profile®. Register for the online Reiss Motivation Profile® Masters Certification Training.
The Reiss Motivation Profile® (RMP) is a scientifically derived and academically validated assessment of a person's needs, values, desires, interests, motives, and life goals. RMP data explains an individual's motivation on 16 different continuums of desires and or values. The RMP is based on The Science of Motivation® developed by the renowned psychological researcher Professor Steven Reiss, Ph.D. The RMP provides predictive insights into how someone will react in different situations, interpersonal relationships, and job roles with some degree of accuracy.

Consultants, coaches, and human resources professionals use the RMP for Business for:
executive professional development
career and life coaching
team building and collaboration
diversity and inclusion training
conflict resolution
leadership training
employee engagement and satisfaction
role compatibility/competency models
succession planning,
advertising and marketing
and more!
The RMP Master's Certification never expires.
Convenient Self-Paced Online Training Program
The RMP for Business Master's Certification Training is a self-paced online training program with additional live individual sessions with a Master Trainer using Zoom.
View Lesson: How Are Our Needs Satisfied?
RMP Masters Candidates Receive
RMP Master's Training Manual
RMP Master's Toolkit
RMP Branding Kit
RMP Master's Online Dashboard Access
Individual Coaching on RMP for Business Application and Interpretation
Continuing Education Credits Available
This course qualifies for:
The International Coaching Federation (ICF) 34 CCE Credits (20 hours of Resource Development and 14 hours of Core Competencies)
The Society for Human Resource Management (SHRM) 25 Recertification credits.
Who Can Be an RMP for Business Master?
The Reiss Motivation Profile® (RMP) is a psychological test that measures an individual's intrinsic motives, leading to insights about core values, personality traits, and behavior. An examiner must know the RMP's scientific development, underlying theoretical constructs, administration, norms, and interpretive principles to use the test properly. An examiner also should have a reasonable degree of professional experience working with clients in his field.
Therefore, a candidate for certification training for the RMP for Business or RMP for Sports should have demonstrated the ability to successfully complete college-level coursework and have a minimum of one year of experience working with the type of clients to whom the RMP would be administered.
Success in college-level coursework can be demonstrated through completing a college degree, successful participation in college classes, attaining relevant professional certifications, or a history of successful work experience in business or athletics.
We invite the following types of professionals to participate in our RMP for Business Certification Training Series: Certified Executive, Career and Life Coaches, Certified Human Resources Professionals, Organizational Development Professionals, Mental and Physical Health Professionals, Certified Learning and Development Professionals, Management and Leadership Development Consultants and in some cases, Marketing and Advertising Professionals. Academic and Business researchers are also welcome to become RMP Masters. Our virtual certification training is open to residents of North America, South America, Africa, and European nations without a licensed country partner of IDS Publishing Corporation.
Please note that an RMP Master is expected to maintain proficiency using the RMP. A Master who does not use an RMP with a client within three years will be deemed inactive and must complete refresher training before accessing client files.
Your Instructor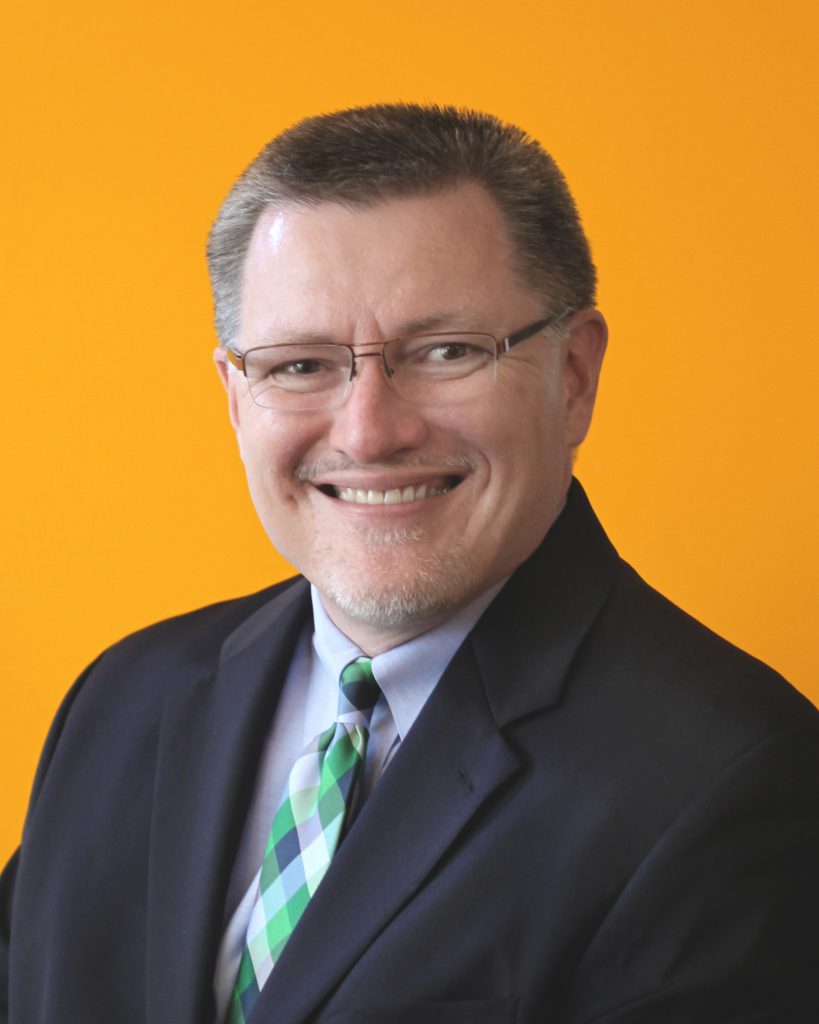 Andy Dix, President of AD Growth Advisers Inc., is a licensed trainer for Reiss Profile® Master certification in the United States. Andy, trained and mentored by Professor Steven Reiss, has administered the RMP to more than 1,700 individuals. His deep test knowledge and extensive application experience enable him to use the Science of Motivation® to help people and organizations succeed. Before starting his private practice, he worked for a Fortune 100 telecommunications company, where he led a sales effectiveness initiative to enhance performance based on RMP data. In his current practice, he coaches individuals and organizations to use the RMP to reduce interpersonal conflicts and improve performance, collaboration, teamwork, customer experience, employee engagement, inclusive cultures, effective communications, and employee retention. In addition to being a certified Reiss Profile® Master, Dix holds a Master's degree in Telecommunications Management, is a Board-certified Executive Business Coach, and is a Certified Performance Improvement Technologist and Change Manager.
16 Basic Desires of Human Motivation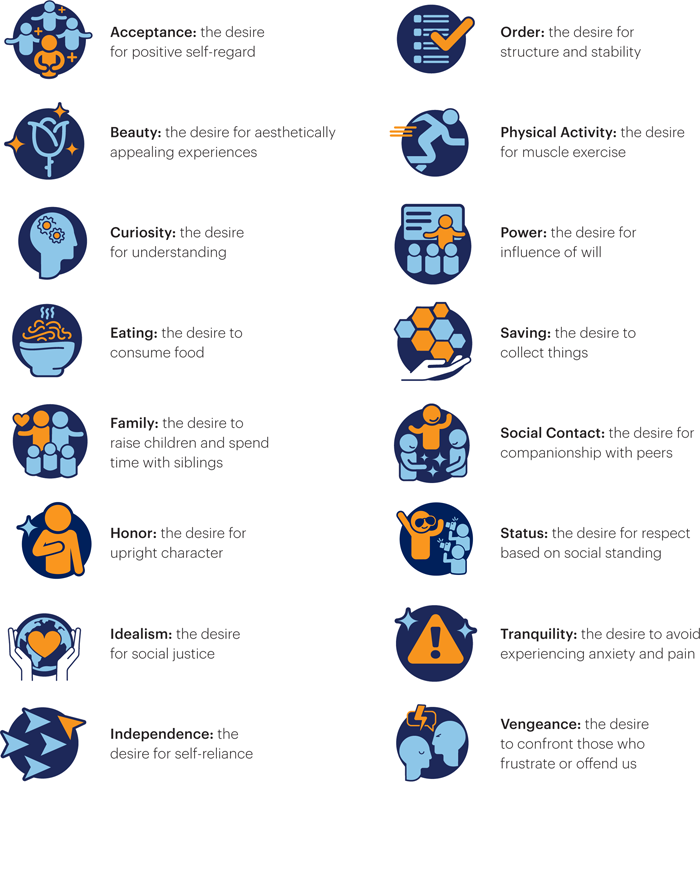 Alumni RMP Masters
YOUR NAME COULD SOON APPEAR HERE!
Sophia Trinh-USA
Alexandra Oltenacu-Romania
Giorgian Putanu-Italy
Cristine Leavitt-USA
Allison Gustin, MBA-USA
Chantal Soullier-France
David Thomson-United Kingdom
Elena Vassilieva-USA
Iryna Le Deodic-France
Joanna Showell, Ph.D.-USA
Tony Richards-United Kingdom
Annick Bleyen-Bulgaria
Biana Vuta-Romania
Lisa Moser-USA
Andrea Tichy-USA
Cristina Baghiu-Romaina
Gino Terentim-Brazil
Jason Jones, Ph.D.-USA
Jennifer Crosby-USA
Kate Maurin, USA
Matilda Johnson, Ph.D.-USA
Rotem Guttman, Ph.D.-USA
Sami Malas-USA
Sandra Hughes, Ph.D.-USA
Thiago Brant-Brazil
David McDaniel-USA
Raphael Isokpehi, Ph.D.-USA
Junell McCall, CWDP, M.S., M.Ed.-USA
Basic RMP Masters Certification Package
Your investment to participate in the Basic RMP for Business Master's Certification Online Training: Using the RMP With Individuals is $1288 USD.
In addition to the tuition, students must purchase the book, "The Reiss Motivation Profile®: What Motivates You?" by Professor Steven Reiss, Ph.D., available from many online booksellers. Students will purchase three Reiss Motivation Profile® assessments from IDS Publishing Corporation at the current market price.
AD Growth Advisers Inc. will invoice you upon acceptance of your registration. We offer various online payment options. International students will be charged an additional 4% bank transaction fee.
Participants have 90 days to complete the certification process.
No refunds are available for not successfully completing the requirements of the training for certification.
Premium RMP Masters Certification Package
Our Premium RMP Masters Certification Package is designed for professionals who want to use The Science of Motivation® in various profitable ways. This option includes the Basic RMP Masters Certification Package plus the following:
Using the RMP for workgroups and teams.
Access to a complete four-hour "Motivating High Performing Teams" workshop to use with clients, and a 1-hour live via Zoom training session.
Using the RMP for role compatibility assessments and succession planning and a 1-hour live via Zoom training session.
Using the RMP for pair comparisons and a 1-hour live via Zoom training session.
Conducting a Motivation Audit of organizations and a 1-hour live via Zoom training session.
Total Investment for the Premium RMP Masters Certification Package: $3300 USD.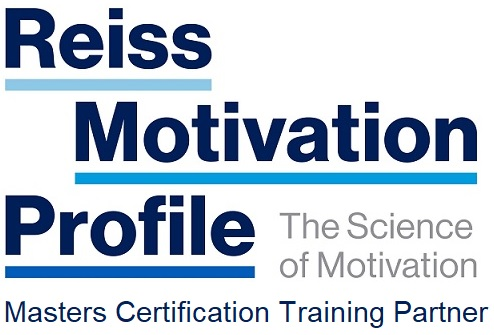 Hits: 586