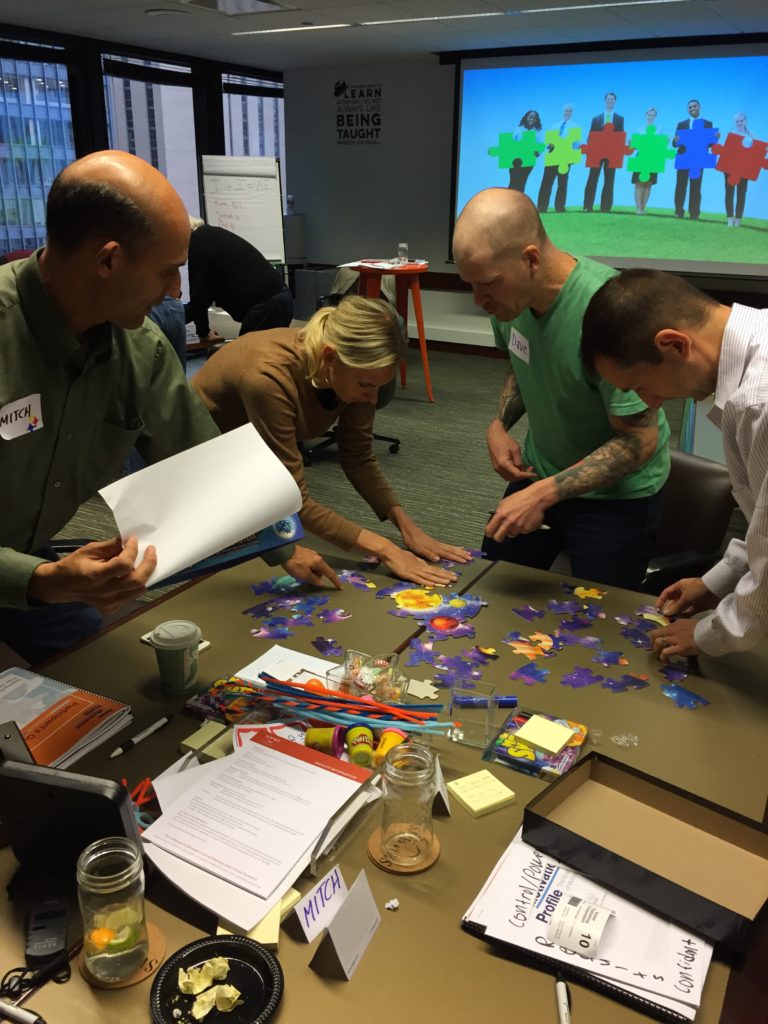 Equip Your People to Work Better Together and Enable Collaboration as an Organizational Competency
---
Collaboration is a mutually beneficial and well-defined relationship entered into by two or more people or organizations to achieve common goals. -Paul W. Mattessich, Ph.D.
Do you believe collaboration is too frustrating and time-consuming to be worth the effort? Much of the friction created by collaboration can be reduced through simple process improvements. This workshop teaches participants how to use scientifically proven best practices for effective collaboration and how to navigate the seven C's of collaboration successfully.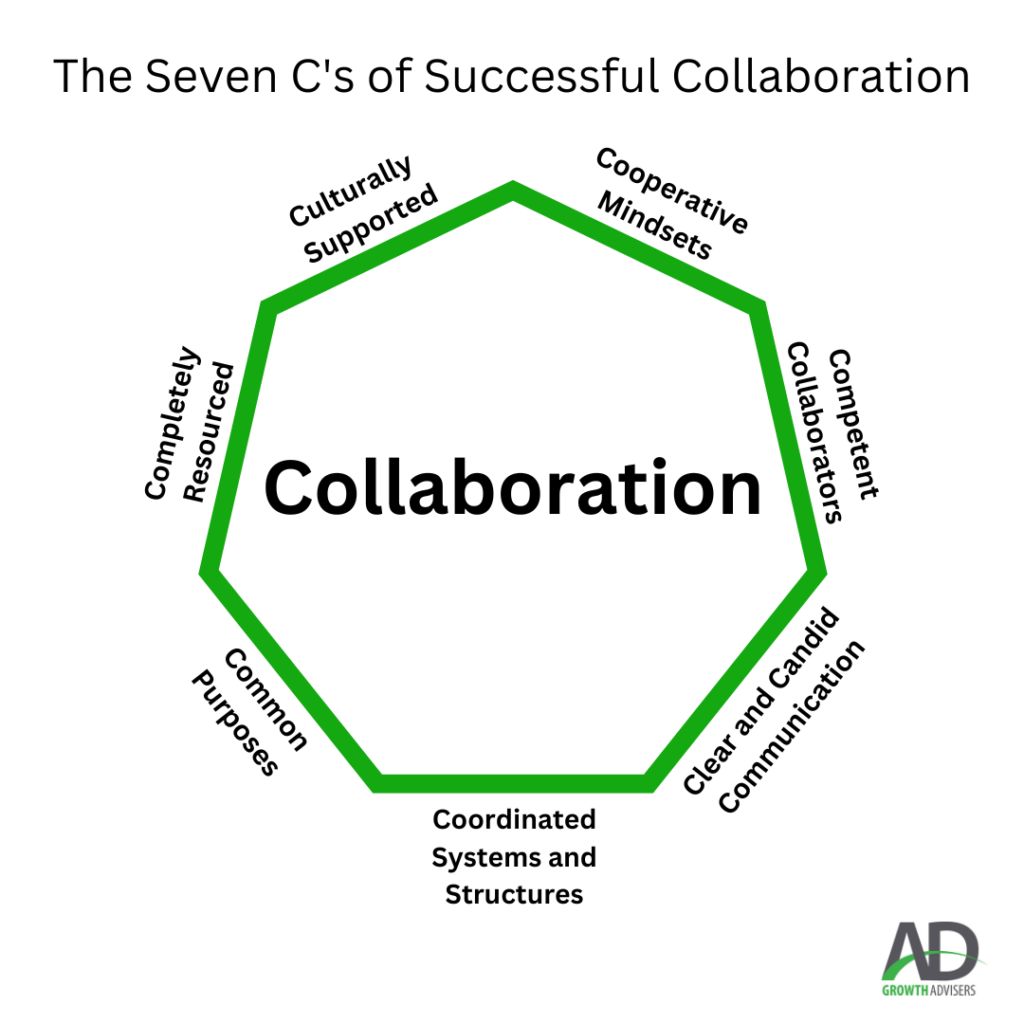 The effectiveness of a collaborative problem-solving process is measured not by how quickly you can generate a solution but by how quickly you can implement it -David Straus, M.Arch.
Workshop Objectives
Collaboration is a game-changing competency to help people working in complex organizations maintain alignment, scale, innovate, make decisions faster, and transform in response to rapidly changing market conditions.
This highly engaging and activity-based workshop is available in one-day or two, half-day, formats. The workshop is facilitated in person by Andy Dix, MS, BCC. The ideal size of the workshop is 4-20 participants. Post-workshop individual application coaching is a key component contributing to the successful implementation of the learnings of the workshop in real organizational settings.
Learning Objectives:
Identify and use the twenty-two success factors for effective collaboration.
Optimize for the seven C's of effective collaboration
Use a decision tree to evaluate when it is appropriate to collaborate.
Develop environments conducive to collaboration.
Communicate with clarity.
Bridge interpersonal and values differences to facilitate collaboration.
Create a collaboration organizational map.
Practice mutual influence.
Create a workgroup collaboration agreement.
Use the AGREED format to reach a consensus.
Understand how to navigate the 7 C's of successful collaboration and the one C-word that kills collaboration.
---
Contact me to discuss how collaboration can become a winning organizational competency in your company.
Pricing is dependent on the specific requirements of the contracting organization. Investment estimates are available after agreement on expectations and requirements.
Hits: 162