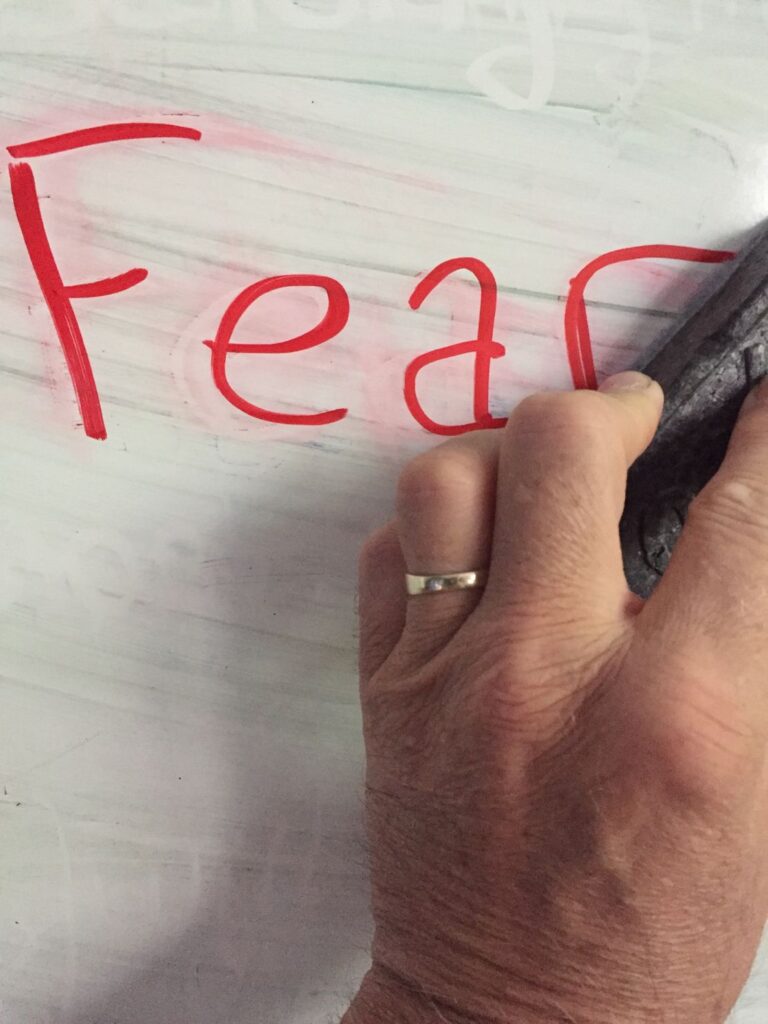 Your memories, hopes, dreams, doubts, and fears are all created by your thinking. They are all made out of thoughts. Fears do not have more energy or weight than sweet dreams or mundane math calculations do.
If you struggle with doubts and or fears, here's my simple and extremely powerful whiteboard exercise to wipe out and erase them.
Erase Your Doubts and Fears Whiteboard Exercise
Write your specific fears or doubts on a whiteboard. Right it big and scary as you can in red or black!
Erase the fear while saying loudly, "I don't believe that or need that!"
Repeat the exercise every time the nagging thought enters unwelcomed into your thinking.
My coaching clients quickly realize that fears and doubts are simply thoughts. They admit to feeling sort of stupid having to keep writing and erasing the same fear or doubt a couple of times. They quickly learn the control they have over their thoughts, which then naturally gives them control over their feelings.
We don't have to believe and act on everything we think. While we can't always control what we think, we can control what we choose to believe. If your train of thought is loaded with fears, don't jump on board for a terrifying ride. Watch how fast it passes if you let it.
If you believe you would benefit from some help, let's talk more.
Andy