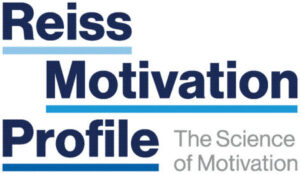 Birds of a feather do, in fact, flock together.  Opposites do not attract but rather tend to be motivated to argue.  These key findings on human motivation resulted from years of research conducted by Prof. Steven Reiss, Ph.D.  Reiss created the "16 Basic Desires of Human Motivation" and is the father of the Science of Motivation®. Prof. Reiss created the Reiss Motivation Profile® to assess a person's prioritization of his/her 16 Basic Heart's Desires and the intensity of these needs compared to other's needs.
People in relationships with each other are constantly negotiating and trying to align and reconcile their own individual values-systems with the other person's values-systems.  Unless we know what matters most to us than the other person's strongest values, we are simply guessing and usually misinterpreting why they do what they do.  This can lead to serious conflict in an interpersonal relationship.  Our RMP Relational Values-Systems Compatibility Assessment process has been effective for people wanting relationship conflict resolution.
Our process:
Each person will complete an online Reiss Motivation Profile®.
Each person will have a one-hour teleconsultation with Reiss Motivation Profile® Master Andy Dix to clarify their profile results.
Both people will participate in a one-hour guided exploration on a teleconference with Andy Dix. We will review how their individual values-system interact in the relationship they are in together.  We will discuss where they are in alignment and harmony in their needs and are significantly at odds.  We will also explore ways to increase mutual empathetic understanding resulting in a stronger and less conflicted relationship.
Available only to residents of North America.
Hits: 93