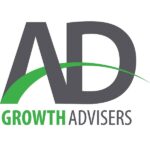 Download our free Values Alignment Worksheet.
Science tells us our most cherished values drive our behaviors. Values inspire one's motivation. Values create one's needs or heart's desires. Values create sensations of fulfillment, satisfaction, cravings, and frustration.
Clarity on how one prioritizes one's values allows one to align what one does with what one values.
When we start our coaching relationship, we begin where our thinking and feeling begins, by clearly defining your values.
Ready to begin your journey of discovering what matters most to you?
Be your best at doing your good!
Hits: 79